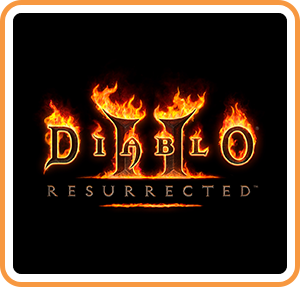 If you want to be notified when the game is on sale click on i want to receive a notification.
Diablo┬« II: ResurrectedÔäó
Information
Diablo┬« II: ResurrectedÔäó is a remastered version of the quintessential action RPG Diablo┬« II and includes all content from both Diablo II and its epic expansion, Diablo II: Lord of Destruction┬«. Pursue the mysterious Dark Wanderer and fight the denizens of hell as you uncover the fate of the Prime Evils Diablo, Mephisto, and Baal for the first-time on Nintendo SwitchÔäó.
Play With:
| Players from | Players to | Local Play | Internet |
| --- | --- | --- | --- |
| 1 | 0 | | |
Extra:
| Multiplayer Mode | Voice Chat | Retail Version |
| --- | --- | --- |
| no | | |
Copyright:
Blizzard Entertainment